Philips TrueForce Core LED HPL/SON E27 42W 840 Frosted | Replaces 125W 
Sold out. See alternative product
See now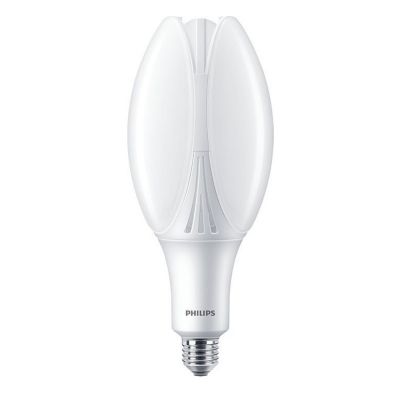 Specifications
Philips TrueForce Core LED HPL/SON E27 42W 840 Frosted | Replaces 125W 
Description
Philips TrueForce Core LED HPL/SON E27 42W 840 Frosted | Replaces 125W 
The Philips TrueForce Core LED HPL/SON E27 42W 840 Frosted | Replaces 125W  is the perfect replacement for conventional incandescent bulbs and halogen bulbs. Due to the low use of energy you save a lot in energy costs! These LED bulbs by Philips use only a small part of the wattage (42W) that the incandescent bulbs and halogen bulbs use (125). The LED lights have an excellent energy label (A+), what means that they are very eco-friendly and can be recycled after use. This however is something that you don't have to worry about for a long time, due to the long lifespan of 25000 burning hours!
The Philips LED bulb has the much used E27 screw base. This makes installing the LED bulbs very easy. When ordering larger quantities of the Philips LED bulb, 4 units will fit in one shipping box. For the Philips TrueForce LED bulb, Budgetlight offers a warranty of 3 Years.
What do you receive with the Philips TrueForce LED lamp?
A light color of 4000K - Cool White
A Elliptical shape
Lumen: 5000lm
Wattage: 42W
All the advantages of LED lighting!
Are you interested in a quotation for large quantities or do you need advice on the Philips TrueForce E27 LED bulb? Contact Budgetlight; we will answer all of your questions!
Reviews
No reviews for this product yet
Need help?
Contact our light specialists for free advice.